Hi guys,
could I ask you
how to keep assembly lines after Photolux rendering
in Creo Parametric (2.0)?
Here is the thing ... this is my assembly in exploded view: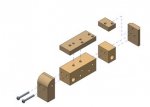 ... and after rendering: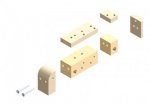 I want to create something like simple "assembly manual" and use these nice pictures after render but need assembly lines in there.
Thanks a lot!
Tomas